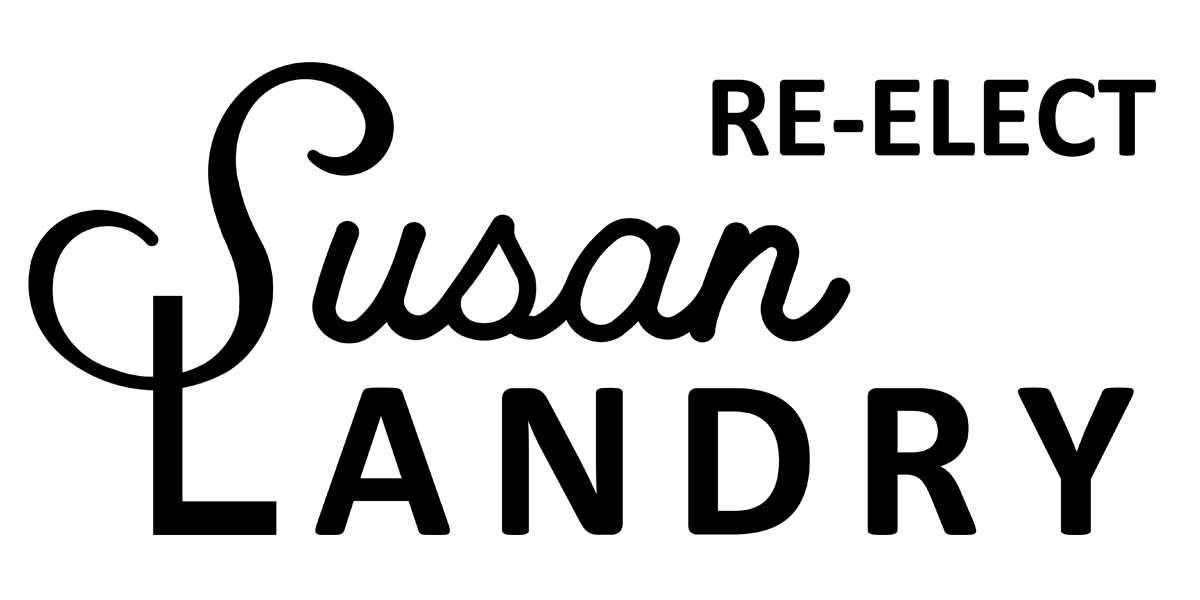 Campbell City Council District 1
Qualified - Experienced - Dedicated
In her role as Mayor, Susan Landry leads the discussions of City Council regarding the importance of the decisions we make now effect the city's future. Susan's goal is to create a balance between preservation of our small-town charm and proposed development projects. Susan has worked diligently to maintain our fiscal stability, to preserve and enhance our public facilities, approve affordable housing and maintain our public safety. After 30 years of working with numerous local Cities and the County, Susan Landry knows how to find solutions, navigate the complicated governmental process, and get things done.
Susan Landry Has Helped Build a Better Campbell
The following are just a few of Susan accomplishments while on the Campbell City Council.
​
With City Council, formulated and implemented a plan for Campbell to mitigate the COVID19 crisis for our residents and struggling small businesses.

Approved expansion of the City's Parkland Dedication Fees that development projects contribute to the City for maintaining existing parks, new play areas and new open space.

Approved the San Tomas Aquino Creek Trail Project, the Section from Westmont to San Tomas Aquino Road. Project includes a new creek trail, pedestrian bridge and restoring impacted vegetation areas.

Approved Reach Codes prohibiting new gas water heaters and new gas space heaters in new residential projects. To have the votes needed for passage, this was a compromise between doing nothing and implementing the full reach codes

Voted against a large project on Dell Ave. that backs up to the Los Gatos Creek Corridor because it significantly impacts the freeway on-ramp at Hwy 85 & Winchester Blvd, it did not provide adequate riparian setbacks, address bird friendly building design nor include green building features such as green roofs and rain-water harvesting.

Approved the Cresleigh Housing Development project located at the old Del Grande property on Campbell Ave across the street from Campbell Park. The project will provide both new market rate housing units and low to moderate income units, that are applied towards the City's Regional Housing Number. The design includes a clock tower, roof top gardens and storm water bio-swales.
Fiscal Stability
Under the leadership of Mayor Landry, the City Council and Staff worked together to minimize the City Budget Deficient that occurred due to reduced income from sales tax and TOT taxes that has occurred during these difficult times of COVID-19.
Open Space
This year the Council Increased Parkland Dedication Fees paid by a development project. Money is used to maintain existing parks and for new playgrounds and other much needed improvements.
Comprehensive Long Term Land Use Planning
General Plan Update, Climate Action Plan and Housing Element need to be completed.
​
Traffic impacts and Air Quality Impacts from developments in adjacent San Jose propose very high-density urban villages with housing complexes, commercial and retail businesses will generate high volumes of traffic that will use Campbell's two main streets and the freeway on-ramps in our city. This increase will increase air particulates, potentially reducing its quality.
Traffic
Campbell is impacted by developments in adjacent San Jose, which is planning for very high-density areas known as urban villages that include high density housing, commercial and retail businesses, all of which will generate high volumes of traffic on Campbell's streets, impacting our neighborhoods, with Increased pollution, reducing our air quality and impacting our quality of life.
Public Safety
We are also facing even more challenges related to the recent tragic death of George Floyd and others. It is important to recognize that this incident has caused a tremendous amount of pain. As we listen to people's peaceful expressions voiced by protesting and hear their messages, it has created an inflection point. This is a call to action, for each of us, to the best of our ability, to become part of the solution. I believe we have a responsibility to work together.
Helping the Unhoused
Susan coordinated with the County of Santa Clara and the Governor's Office when the project Room Keys was launched. This program provides shelter for those un-housed at the Motel 6 in District 1.
Housing Planning for Campbell
Development expansion for housing requires careful balancing of addressing resident needs with retaining the small-town quality of Campbell living.
The Environment
Protection of Campbell environment and the quality of life for our community. Protect the Los Gatos Creek Corridor's riparian habitat and migratory wildlife. MTC/ABAG Plan 2050 is proposing increased density that could exceed our voter approved maximum building heights. These developments need to provide adequate riparian corridor setbacks and inclusion of local indigenous native plants.