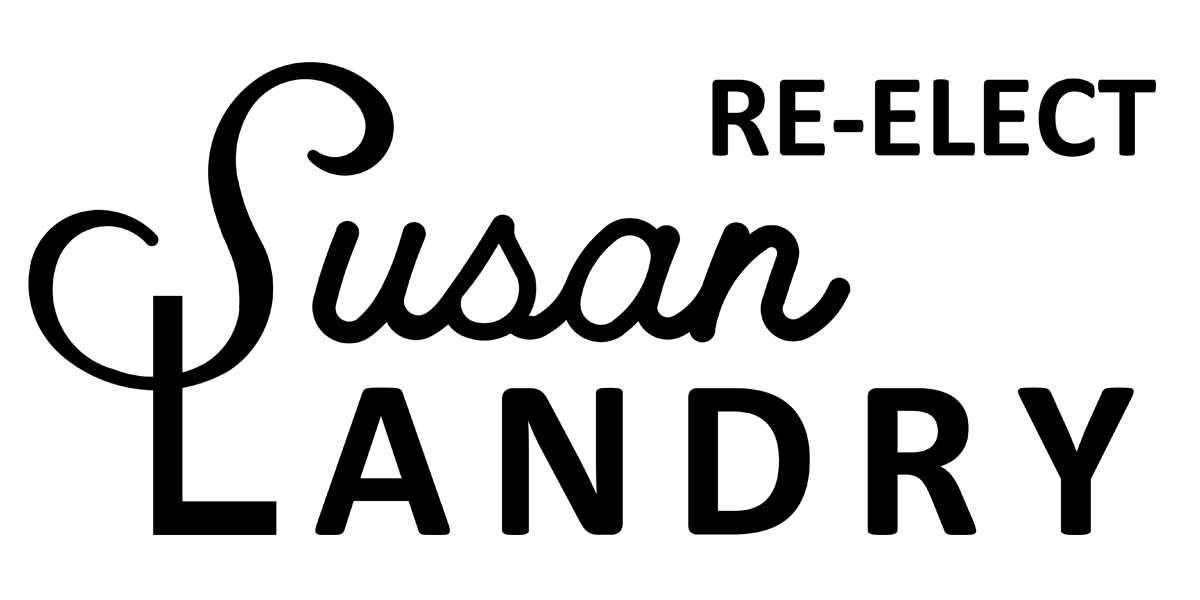 Campbell City Council District 1
Qualified - Experienced - Dedicated
Mayor Susan Landry's Work
We have begun to RE-open Campbell businesses!

Mayor Landry and the City Council:
developed plans for the entire business community,

allowed businesses to move services outside,

voted to close Downtown Campbell Avenue for a trial period for businesses to have enough space for services and shops, while keeping side streets open for pick-up, then

voted to re-open Campbell Avenue after the trial period for Monday through Thursday, and closed Friday through Sunday to allow enough space for restaurants to safely have outdoor dining.
​
Throughout this re-opening strategy, Mayor Landry and the City Council are working with local businesses to respond quickly so this plan can adapt to their needs.
​
Together, we can restore Campbell!
The Latest from Mayor Landry: Putting Campbell on the Road to Recovery!
COVID-19 Pandemic
Local emergency was declared on March 17, 2020.
​
While the city has been under the 'State of Emergency' declaration, the city developed a comprehensive plan, with staffing and service changes.
​
As a community and as a nation, we have been enduring incredibly challenging times. Over the past 4 months, the COVID-19 virus has had detrimental impacts on every aspect of our lives. It required everyone to come together by following the guidance to 'Stay at Home'. While not yet over and as extremely difficult as this has been, we need everyone to hang in there for just a little longer.
Transition Plan for Reopening
As Mayor, declared a State of Emergency on March 17th, established a COVID action plan City Operations, closing buildings, staff work
Called for several emergency Council meetings to address the constantly changing regulations.
​
2020 Progress on Campbell City Council Priorities
​
Community Engagement
Community Development implemented an online permitting platform

Accepts applications for various Planning and Building Permits.

Parks & Recreation has been able to provide services even through the pandemic.

Senior Nutrition Program, Served 95 meals, 5 days a week No Touch Drive-Thru Pickup

Modified Summer Programming thru

Virtual Fitness Classes

Day camp, lap swim and now summer sports camps
Community Engagement - Social Media
The City is active on various social media platforms.

All 5 of these platforms are dedicated keeping our residents stay up to date with information about community events, City Council meetings, and other important information . Sites are updated a least once a week if not more often

Comprehensive long-term land use planning

This is the tool used to guide development within the City and sets the framework for our future

The General Plan Update's land use map and zoning map establish which pe of development can go in which locations.

Approved ADU (accessory dwelling units) Ordinance

Response to the State Mandates while balancing with the City's Residential Area Plans

To assist the city with the update, a General plan advisory committee GPAC comprised of community members representing various backgrounds. This is a volunteer group that was established in 2016.

Member on the committee have provided suggestions and opinions for the creation of this long-term vision

Draft General Plan document has been completed and reviewed by the GPAC. Five year effort.
Open Space
We are committed to providing more open space for our community

Parkland Dedication Fund fees were increased this year, which means that Developments that come forward will be building parks as part of the development or contributing more money towards parks maintenance

JDM Park – Council approved the Conceptual Plan in May, and construction is scheduled to begin in December and end in June 2021.

Campbell received a $1 million grant from the County and has matched with an other millions

Campbell Park Playground improvements

Council will be reviewing the final Conceptual Design Plan withing the next several months

The community will be able to view the plan on line and provide comments for council consideration
Budget
With businesses shut down, the city budget took a hit and we struggled with a $4 million deficit

Council worked diligently with staff to develop ways to cut the budget, including reduction in the city overall expenses including

BUDGET – Financial Stability and Balanced budget

Campaign Statement: "My pledge is to guide economic development for a financially stable city and to help craft sensible and sustainable plans for growth with an emphasis on safety and engaging the community."

City had an unexpected $4.4m budget deficient April-June

2020/2021 Budget Process – Initial Expected deficient of $2.8 million, worked with departments to reduce costs, supplies consultants by 5%, froze positions, Budget is down to $600k deficient, revisiting in September

Reduction in consulting services, supplies services and our employee groups approved concessions

With all the reduction, The Adopted 2021 Budget deficit has been reduced to be only $190,000.
Measure O
Awarded design contracts to two architecture firms:

LSA Architects for the Library Building

Jayson Architect's for the Police Building

Started programming studies for Police and Library projects in July.

Anticipating concept design options by Fall 2020 for Council approvals.

Estimated completion of Library will be 2023, Police Department in 2024.
Mayor Susan Landry's Work to Build a Better Campbell in 2020
Susan Landry: Years of Experienced, Qualified and Dedicated Service to Campbell.
For the past three and half years Susan has represented the Campbell community by serving as a Councilwoman and since January of 2020 Susan serves as the Mayor of Campbell. Working with the other Councilmembers, Susan has been diligent in working towards solutions to the issues facing challenges in Campbell.
Leadership during these extremely challenging times. COVID-19 & the economic impacts it has had on our community, it's residents, businesses and the City's financial stability. Experienced, qualified, and dedicated to Campbell, Mayor Susan Landry is ready, able and eager to meet these challenges.
​
I. Qualified
Campaign Statement: "My pledge is to guide economic development for a financially stable city and to help craft sensible and sustainable plans for growth with an emphasis on safety and engaging the community"
City Councilwoman – elected in 2016

Voted to be Vice-Mayor, 2019

Voted to be Mayor Dec 2019 – thru 2020
Council Committees – 2016-2020
Chair of Santa Clara County's Recycling and Waste Reduction Committee, 2017-present

SCVWD - Valley Water Policy Advisory Committee, 2017-2018

VTA - Policy Advisory Committee, 2018

VTA - Highway 85 Policy Advisory Committee, 2019-2020
​
II. Experienced
Campaign Statement: "With over 40 years of experience as a licensed, landscape architect in long-term planning for public works projects my emphasis is on creating public spaces for everyone's enjoyment"
III. Volunteering Work
City of Campbell General Plan Advisory Committee, 2015

Cambrian Community Council 2013-2016

While I served on the Cambrian Community Council for three years, I worked with Supervisor Ken Yeager to place the Cambrian Plaza Carousel on the County's Heritage Resource Inventory List.

Valley Water – Environmental and Water Resources Committee 2012-2016

Valley Water – Homelessness Ad-Hoc Committee, Speaker on benefits of providing supportive services for the un-housed, 2016

State of California Landscape Architect Technical Committee (LA licensing board for the state

The Landscape Architects Technical Committee (LATC), under the purview of the California Architects Board, was created by the California Legislature to protect the health, safety, and welfare of the public by establishing standards for licensure and enforcing the laws and regulations that govern the practice of landscape architecture in California. The LATC is one of the numerous entities within the Department of Consumer Affairs responsible for consumer protection and the regulation of licensed professionals.​
IV. Committed to Campbell
Campaign Statement:
"Campbell faces intense pressure from the State that could override local zoning and allow developers to build higher density housing with heights exceeding those approved by Campbell voters. These proposals can clash with the desires of our residents to preserve Campbell's cherished small-town and unique character. My planning experience allows me to fairly evaluate each proposal, balancing smart growth with the interests of Campbell residents."
Signed letters to State Congress, MTC, ABAG championing Campbell needs and issues:
V. Independent
Campaign Statement:
"I believe Campbell deserves an independent City Councilmember who listens to community input, fairly evaluates the pros and cons of an issue and adheres to the Campbell Statement of Values. As a Councilwoman, I have honored this commitment since 2016 and will continue to do so"
"I will be vigorous in this pursuit and will continue as a non-partisan, independent voice"