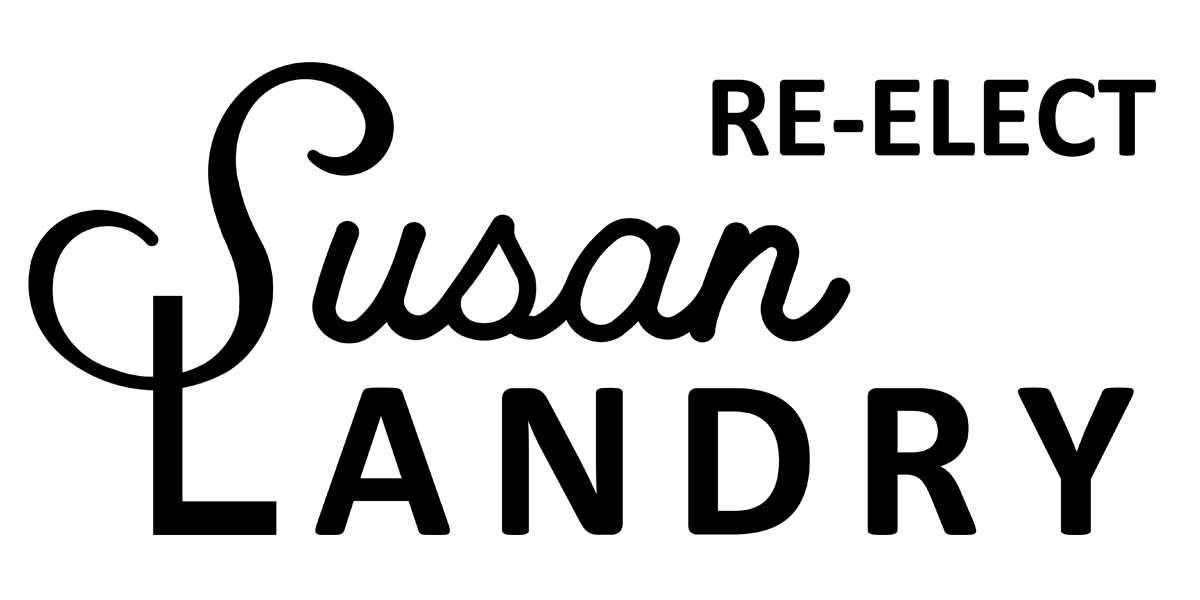 Campbell City Council District 1
Qualified - Experienced - Dedicated
Susan was born in Reading Pennsylvania, a small town surrounded by countryside and wooded areas. These roots stayed her and were an integral part of her upbringing. The family moved to Southern California when she was 10 years old and lived there from Middle school and high school. Susan attended California State Polytechnical University in Pomona where she received a Bachelor of Science degree in Landscape Architecture.
​
Education & Licenses
California State Polytechnic University, Pomona ~ College of Environmental Design, Bachelor of Science of Landscape Architecture (BSLA), June 1983

Licensed Landscape Architect ~ 1987
​
Professional Career
Specializing in designing Public Spaces & Outdoor Environments ~ Parks, Playgrounds, Trails, Schools, Colleges, University, Shelters, Habitat Restorations, Private Gardens

Prior Work Experience

City of San Jose, Public Works ~ Assistant Landscape Architect

Environmental Edges ~ Owner/Principal

Sokale/Landry Collaborative ~ Owner/Principal

Santa Clara University, University Operations ~ Campus Landscape Architect

Sugimura Finney Architects ~ Associate Landscape Architect
​
Currently a Sole Proprietor - Environmental Edges
Guiding Principles:

Designing Spaces Between the Natural & Built EnvironmentÔ

Fostering healthy and positive relationships between people and their environment

Maximize public benefit by facilitating an educational and participatory design process

Considerations of people's difference

Emphasis on creating innovative design solutions that:

Address technical and regulatory requirements and constraints

Create a 'Sense of Place' with emphasis on the ambiance of the site

Capture the essence of the people involved & its historical significance

Trailblazer:

Providing expertise in designing implementable project solutions that emphasize the wise and equitable use of diminishing resources

Integration of technical and creative, playful design ideas

Problem solver, thinks outside the box
Susan enjoys telling the story of how she landed in Campbell. "After graduation, I lived in Santa Barbara for a year, during the height of a water moratorium, which meant I could not find a permanent job. Looking for other work opportunities and not wanting to go back to SoCal, I contacted a friend who lived in the Bay Area. Leaving Santa Barbara in 1984, heading north on Hwy 101 and Hwy 280, I turned onto Hwy 17 and was in awe of the stands of magnificent redwood trees lining both sides of the highway. Getting off onto Hamilton Ave, I knew I was home."
​
Susan while settling into Campbell for a few years she became a single working mom. Moving around she lived in several parts of San Jose while she worked for the City of San Jose in Public Works division of Landscape Architecture and her daughter Her daughter attended Lynhaven Elementary in Campbell. Susan was actively engaged in her daughter's education and upbringing. She helped in the classroom and when Danielle was in 4th grade Susan taught workshops that let the kids in her class design a playground. When her daughter was in Girl Scout, she was an assistant leader for her daughter's troop, going camping and working on badges. Together with her daughter the spent their free time skiing, snowboarding, bike riding, hiking, rollerblading and swimming.
​
To afford to live in the Bay Area, Susan needed extra income and in the late 1980's started working part time for Bob, an accident reconstructionist. She drew scene diagrams and built models for court exhibit.
After years of working together they became good friend and dated on and off for several years. Finally, or eventually they married when my daughter was 10. His two sons, her daughter and his cat completed the family. They lived in Cupertino, only a few blocks from Saratoga Creek and Trail.
​
In 1994 Susan started her own firm and was certified as a Small Woman Business Enterprise. Her company worked with various teams of architects and engineers with on projects that provide a public benefit, such as parks, playgrounds, creek trails, schools, and a University. Susan also focused on working for various types of shelters including the Children's Shelter, City Team Rescue Mission, Woman's Shelter and the Emergency Housing Consortium.
Susan's maintained connections with Campbell by volunteering as the Landscape Advisor for the Planning Department and worked as a consultant to the Campbell Union High School District on maintenance standards for school playgrounds, fields and landscaping
​
Eventually getting divorced she moved to a friend's house on Dry Creek Road, five houses into San Jose from the Campbell border. After 12 years of living on Dry Creek, her friends mother needed to be taken care of. Susan moved, finally back to Campbell on May 1st, 2013, the official day Campbell Village was annexed into the City. Susan was finally back home.
​
Susan's daughter Danielle currently lives in New York City with her husband Sam. Danielle works in TV & Film as a costumer and is a member of the Theatrical Wardrobe Union Local 764 IATSE. Sam is a United Federation of Teachers member and works in a public middle school. Before this, Sam and Danielle lived in Washington DC and Boston, where Danielle gained her bachelor's degree in Fine Arts in Costume Design from Boston University.

Susan loves Campbell and is deeply honored to be serving the Campbell Community as a councilwoman and the current Mayor.